Become a Member of the CCCIA!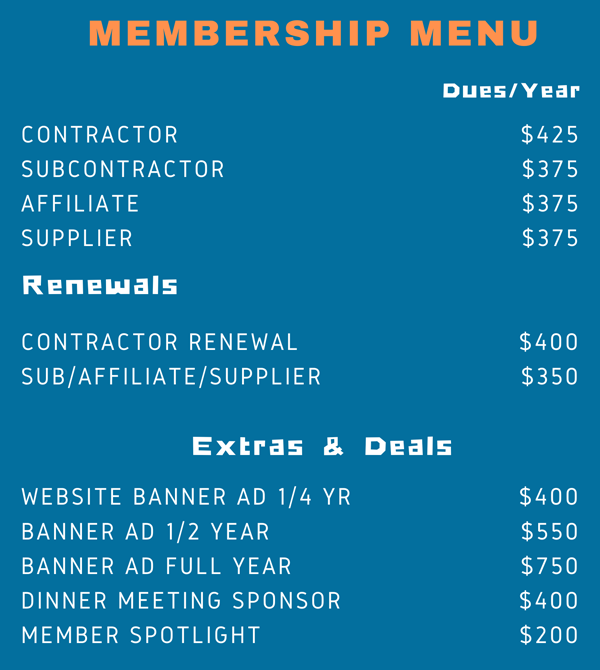 14 Reasons to Become a Member of the CCCIA
Our #1 benefit is ADVOCACY…We are the liaison between our contractors, the government and public sector. We ensure that any new regulations are fair, across the board.
We Are Your Liaison with the
Building Department
Building Code & DCD Change Notices
Up-to-date Information on
Industry Issues and News
 Informative Monthly Meetings
Multiple Networking Opportunities
Member-to-Member Referrals
Marketing opportunities through our
Newsletter and Website
Public Recognition through Annual Builders' Showcase & Awards
Industry Recognition through the ACE Awards of Commitment and Excellence
Affiliation with a Respected Organization
Community Involvement Opportunities
and Recognition
Committee Participation:
a. AIM Membership Committee
b. Building Industry Oversight Committee
c. Unlicensed Contractors Task Force
When you are a part of the CCCIA, you are a member of an organization bigger than your company and your area of expertise.  There is strength in numbers!  350 voices are louder and have more power than trying to make changes to policy alone.  At the CCCIA, we get things done.  Don't go into business in Cape Coral alone.  Rely on the resources and connections of the CCCIA.  We are your voice with the City of Cape Coral.